The railway in the UK was once a massive empire, with lines stretching the length of the country with many rural lines serving huge communities. There was probably a railway in your village or town at one point, some are still lucky to have one. Your house may even be built on an old railway line long forgotten. If you look deep enough you will find lost stations, crossings, tunnels and signalboxes, you may even find out your parents or grandparents worked on or built parts of the railway!

~~~~~~~~~~~~~~~~~~~~~~~~
On this site you will find many former boxes, yards and stations in the Nottinghamshire, South Yorkshire, Derbyshire and Humberside regions, specifically on the line from the Sheffield area to Brigg (former Great Central line) and the surrounding colliery lines and also the iconic East Coast mainline (former LNER).
~~~~~~~~~~~~~~~~~~~~~~~~~I
Please note: to view some pages/banners and follow links on this site (whilst viewing from a PC), you need an up-to-date Flashplayer. The Google Chrome browser already has the Flashplayer built in. Or to download the latest Flashplayer for FREE, click HERE. Please note: I am not responsible for external site contents, make sure you have up-to-date virus protection before clicking any links.
Below is a four minute montage using many of the boxes featured on this website.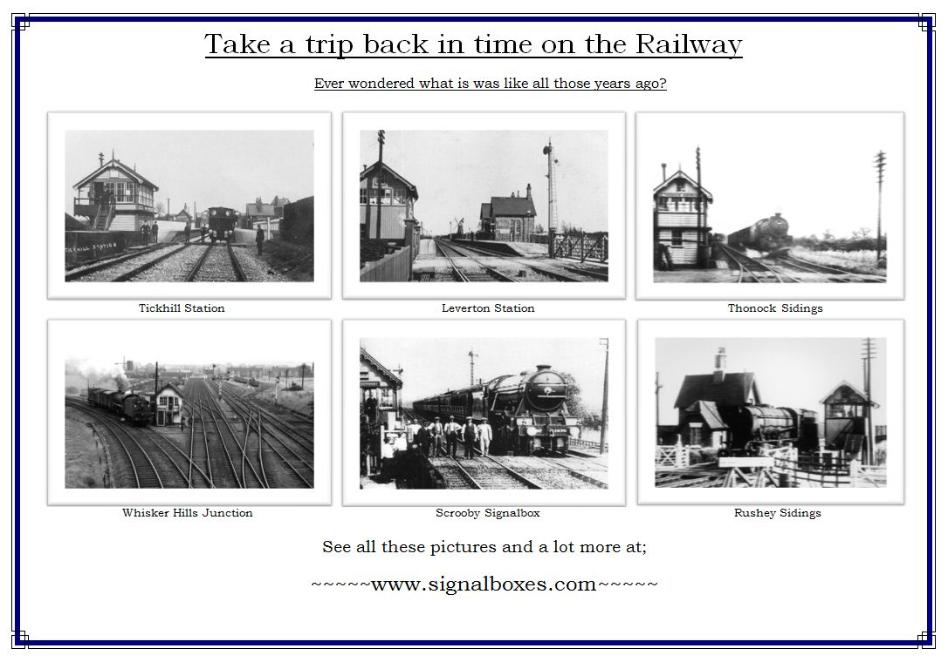 Updates:
Beighton Station signalbox added August 2021
Woodhouse and Woodburn updated (since closure) August 2021
Following pages updated in August 2021:
Clarborough Junction, Gringley Road, Thrumpton, Tinsley Marshalling Yard, Tram-Train and Worksop Sidings.
Copyright © Signalboxes.com 2008-2021. All rights reserved.