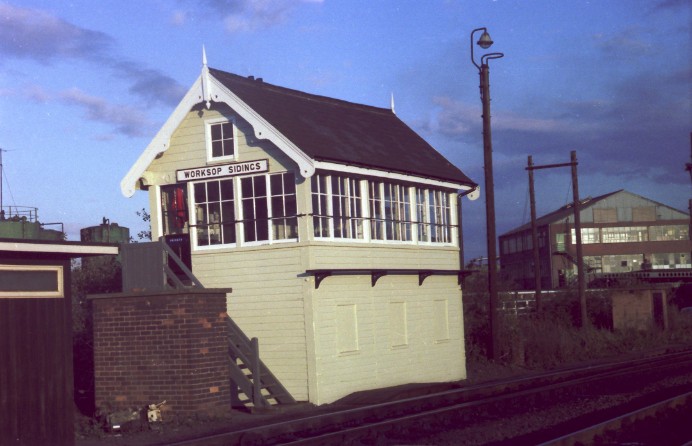 Worksop Sidings pictured on the 5th of October 1985 (the same year it was closed)
It was positioned between Worksop West and Shireoaks East signalboxes.
The box opened in 1906.
Even though it was situated close to the mainline it actually had no control over it, the box just signalled trains around the yards on either side.
Picture courtesy of Chris Booth.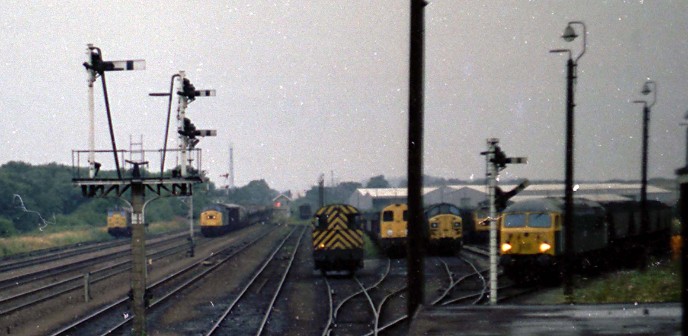 The view from the box looking towards Shireoaks East Jn signalbox. This scene can never be repeated, but thank's to Chris Booth for sharing it is captured forever.